3 Successful Point-of-Purchase Campaigns Using Logo Mats
WHAT ARE POINT-OF-PURCHASE ITEMS?
Point-of-Purchase items are used in various locations in retail environments to generate consumer interest while promoting sales of a product or service. A Point-of-Purchase floor mat serves a dual role: provides impressions for the promoted product and has the added benefit of the mat's function.
Promotional items that provide a double function, such as safety in addition to advertising, make an even more positive impression on customers.
HERE ARE A FEW RETAIL EXAMPLES OF POINT-OF-PURCHASE LOGO MATS:
Shoe Store
Floor mats were placed at displays in shoe stores. As customers entered, walked around and tried on shoes, they saw additional product information on the company's Point-of-Purchase mats. The mats acted as a sales tool in the retail environment.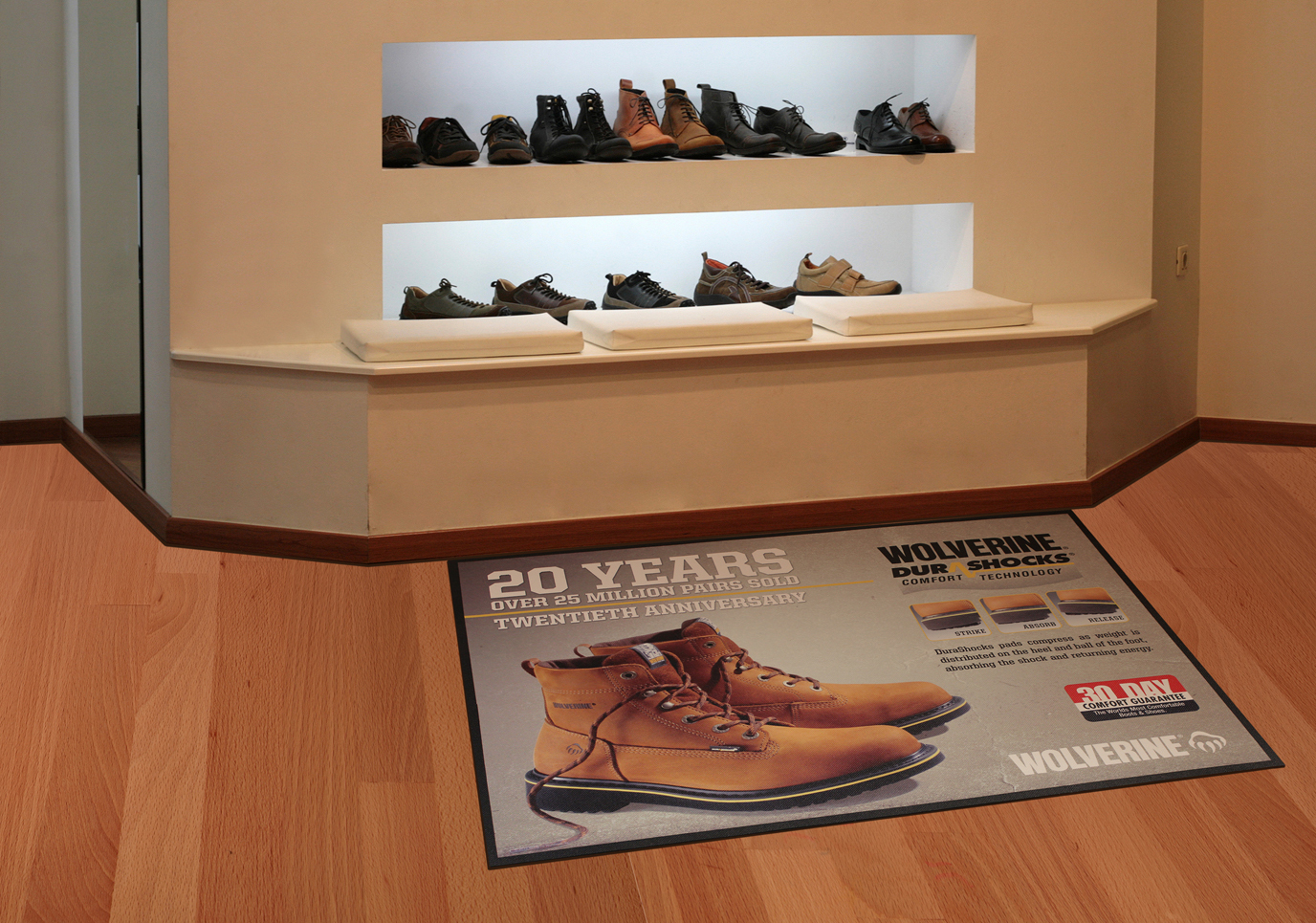 Outdoor Supplies Store
This company strategically placed our P.O.P. Mat around its store to promote a piece of lawn equipment. Customers received impressions from the logo mat while shopping for other items. This mat successfully promoted and highlighted one of its featured products.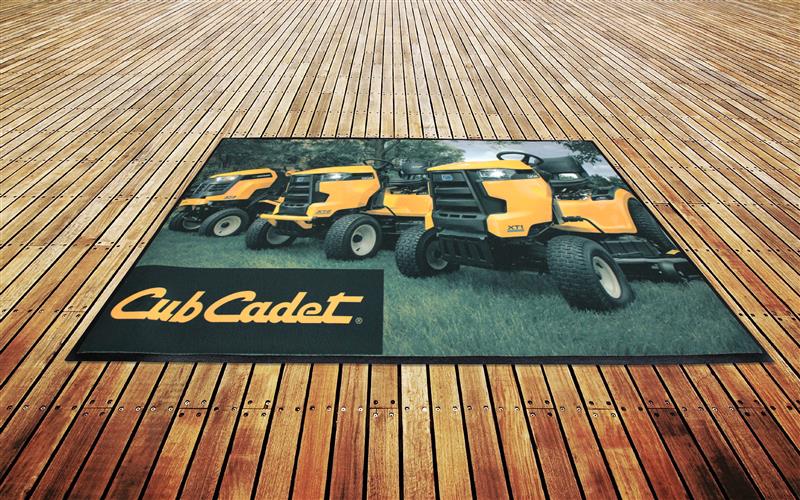 Convenience Store
This mat was placed in convenience stores to drive lottery ticket sales. The customer's lottery mat was producing impressions for every customer that entered the store.